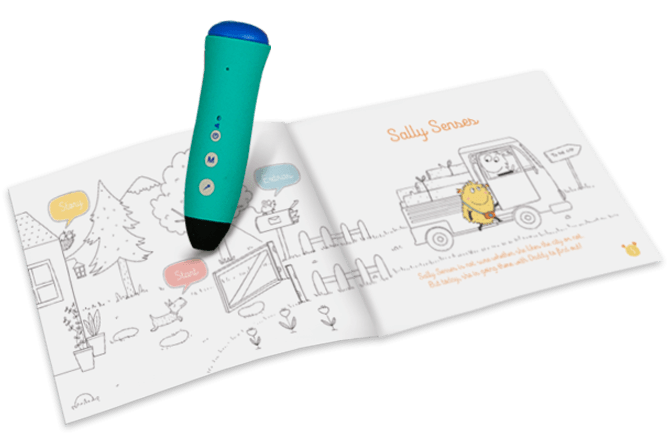 Talking Pen
The pencil that talks while you learn
With the Talking Pen, children will learn to pronounce English in a fun and entertaining way.
You only have to place the Talking Pen on the little stars that appear in the Kids&Us stories to read the text and the characters come to life.
Why use the Talking Pen?
Download the sound files of all our products
We know that not all mothers and fathers have a sufficient level of English to be able to read a story to their children with good pronunciation, good diction and proper intonation. For this reason, the Talking Pen ensures that children have exposure to impeccable English. The Talking Pen allows reading the story in English to be a pleasant and relaxed moment to enjoy with the family. It is perfect for those mothers and fathers who want to offer their children contact with English through stories.
The Talking Pen can be used with or without headphones. It has a 4GB memory that allows you to store a large number of books.
Cela pourrait aussi vous intéresser...
Our method
Find out more about the method that revolutionised English teaching
Find out more!